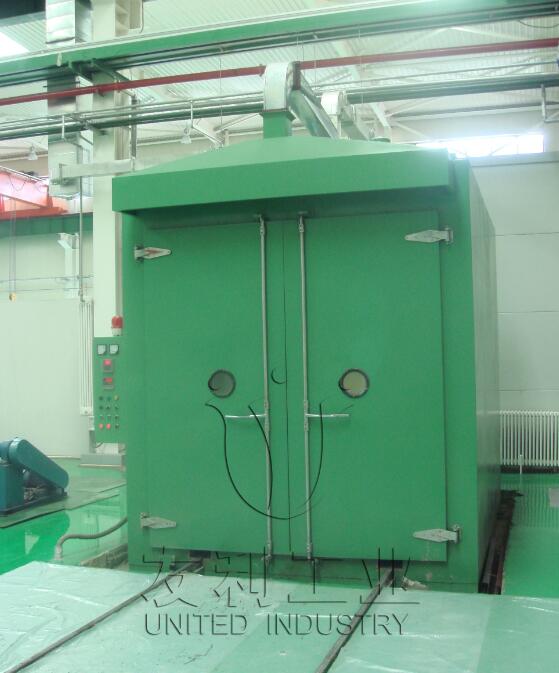 Dry curing furnace
Dry curing furnace: in the process of dry type transformer production, the curing furnace is a very important equipment in the process of epoxy resin pouring and curing. Because this process is irreversible, it is more required to have good temperature uniformity, stability and energy saving.
Details
The performance characteristics.
1. The thermal insulation material adopts low thermal conductivity high quality insulation cotton, and the energy saving effect is obvious.
2. the program of intelligent controller, the P I D parameter self-tuning, solid state relay power adjustment, contactless continuous adjustment, automatic completion of the whole process of drying process, can meet the requirements of any curing curve, simple operation, reliable performance; electrical control components selection at home and abroad, the reliability of electric control part to achieve the optimal curing furnace;
3. By using optional paper recorder, printing record, paperless recorder or computer centralized control, we monitor the whole process and analyze the results of drying and curing.
4. According to the different placement of the baked products, the reasonable hot air circulation mode (top heating, vertical air supply, bottom heating horizontal air supply, side heating and vertical air supply) is adopted to make the temperature in the studio more uniform and the coil drying effect is better.
5. The ultra - temperature alarm system is set up, when the temperature is abnormal, it can cut off the heating power and send out the sound and light alarm.
6. The low voltage lighting system and the observation window can be selected to observe the solidifying condition of the workpiece at any time.
7. Laying track at the bottom, the different driving modes, such as manual drive, blunt rack drive and traction trolley drive, can be selected according to the different weight of the baked products.
UB-1

UB-2

UB-3

UB-4

UB-5

UB-6

UB-7

Studio mm

(W*D*H)

1200×1700

×1000

1500×1600

×1600

2000×2000

×2000

2000×3000

×2000

2000×350

0×2000

2200×4000

×2000

3000×5000

×3000

Temperature(℃)

200

200

200

200

200

200

200

Supply voltage(V)

3—380

3—380

3—380

3—380

3—380

3—380

3—380

Power frequency (Hz)

50

50

50

50

50

50

50

Heating Rate(kw)

18

27

45

54

63

72

96

Temperature uniformity (%)

±2.5

±2.5

±2.5

±2.5

±2.5

±2.5

±2.5

Temperature fluctuation(℃)

±1

±1

±1

±1

±1

±1

±1